BENEVOLENCE MINISTRY:
The Evangelistic Baptist Church of Christ (EBCC) Benevolence, Caring & Sharing Ministry expresses support, love and care through spiritual and hospitable acts to EBCC members, and, when determined, to others in our community. The ministry serves in a supporting role for our Pastor. The ministry seeks to maintains constant communication and insight into the benevolent needs of the entire church body by working with all auxiliaries/ministries and or departments. Additionally, we respect that the Ministerial Staff, Deacons, Trustees and Deaconesses assume a lead role in benevolent visitation/support. In order for the Pastor and the Benevolence, Caring & Sharing Ministry to best serve the needs of our membership, communication on the part of each church member is essential.

The Benevolence, Caring & Sharing Ministry is responsive primarily in the areas of illness, hospitalization, death or need for encouragement within our church body. As a ministry we are committed to serve our Lord and Savior Jesus Christ displayed through our service to mankind.
Christ has no BODY now but YOURS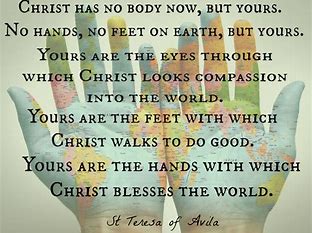 | | |
| --- | --- |
| | The Benevolence Ministry members are as follows: |
| | Beverly Jefferson, Chair Person |
| | Carla Barrett |
| | Ora Berry |
| | Thomesene Cudjoe |
| | Joycie Davis |
| | Sharon Guy |
| | Margaret Hinton |
| | Trellis Mtchell |
| | Dorothy Phillips |